Anime and Game Show Playcon Returns to Highland Rec Center | Largo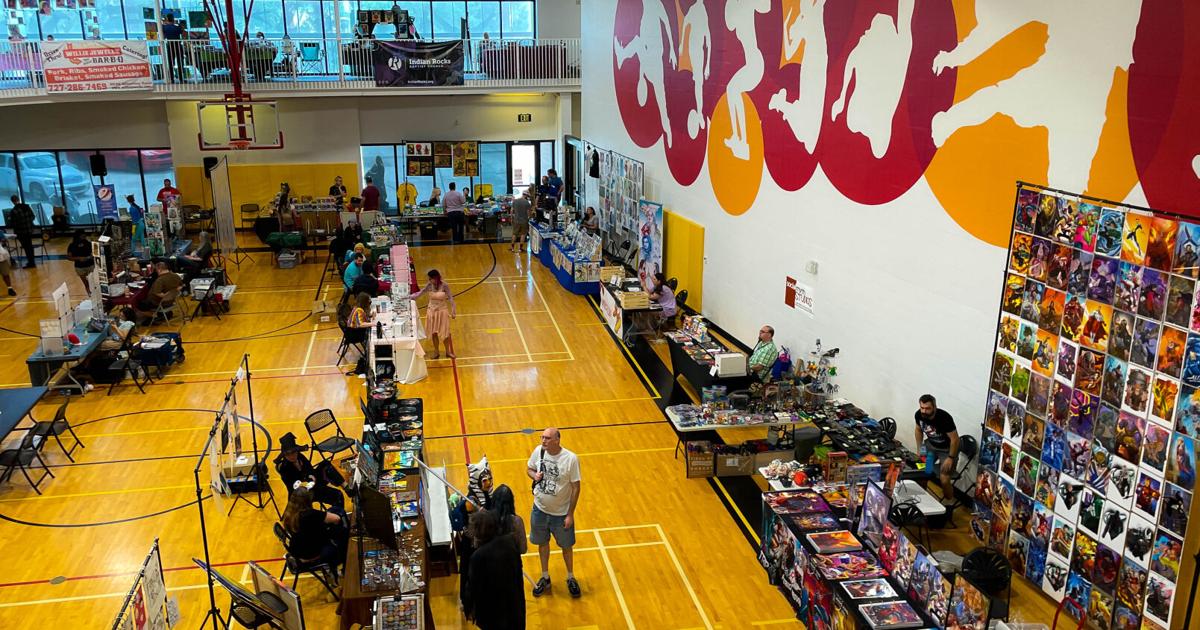 LARGO — Playcon 2022, Largo's recreation department's popular games and comic book convention, returned to the Highland Recreation Complex on April 30, after a two-year absence related to the pandemic.
Attendance and vendor attendance was a little lower than in previous years, but the sprawling two-story event still featured dozens of colorful, costumed vendors and characters, as well as a variety of contests and competitions, live shows and other activities.
"This is our third – it would have been our fifth, but we took a two-year hiatus due to COVID," said Erika Lafontaine, Largo Rec's youth program planner. "But we're happy to be back and people are happy to be back here. They are delighted to be back.
Lafontaine added that the benefits of hosting Playcon are two-fold.
"It's all about supporting small businesses in the area – we have about 70 vendors here today – and the funds raised support things like Largo summer camps, scholarships and organizations like F3 (Florida Future Factory ) and AmSkills."
With the pandemic forcing the postponement of most large-scale events, including many of the region's comic-cons, it's important to get them back up and running, said Jennifer Tippett, chief creative officer of Devious Eye Entertainment, based in St. Pete.
"The past two years have been slow, so it's good to be back," said Tippety, as she directed attendees to beta demos of her company's upcoming game releases. "These events are great for us to get feedback on the games we're working on, and it's hard to replace the feedback you get at shows like this."
As attendees browsed exhibits spread across two gymnasiums and other parts of the recreation center, they mingled with vendors and characters from Star Wars, Lord of the Rings and other fantasy films and games.
"It's about supporting nerd culture," Lafontaine said. "It's a place where you can let your nerd flag fly."