Assurance given by the NHS Highland on the Thurso Minor Injury Unit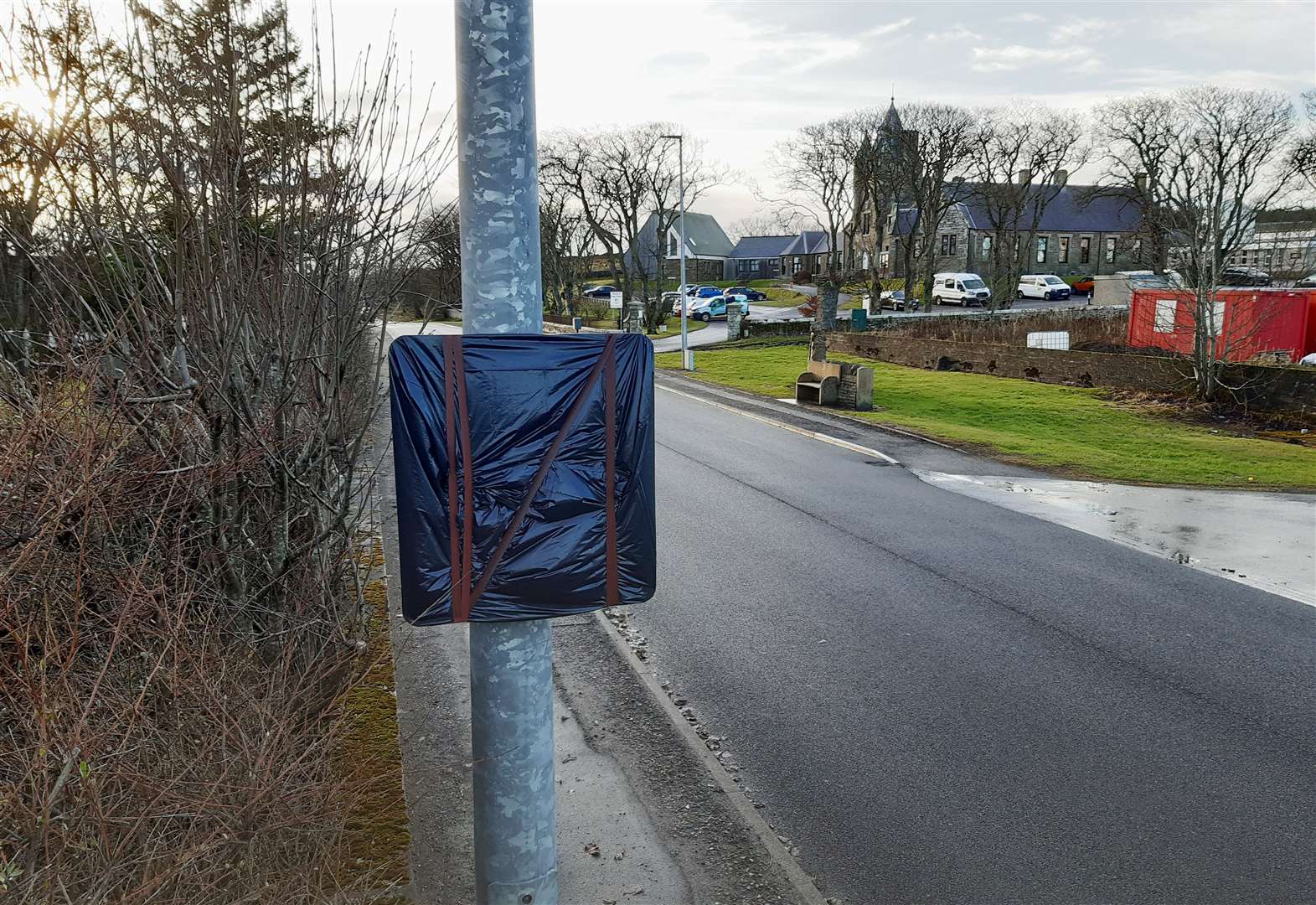 The NHS Highland assured that the closure of a hospital unit in Thurso was only temporary.
The board of health acknowledged that Dunbar Hospital's Minor Injury Unit (MIU) had been closed longer than expected, due to the pandemic and staffing issues. But he insisted that providing MIU is still part of his plans to overhaul Caithness' healthcare.
The unit has been closed for most of the past year and local Highland Councilor Matthew Reiss has raised concerns after noticing MIU signs outside the hospital have been covered up. He felt that this sent "a disturbing message" to the community.
A notice stuck to a hospital door advises people to go to the Accident and Emergency Department at Caithness General Hospital in Wick if their need is urgent.
In an email sent on December 30, Councilor Reiss reminded Michelle Johnstone, NHS Highland Northern Area Manager, of the commitment made in November that MIU would reopen once new staff were recruited.
Councilor Reiss described the unit as "an integral part of Thurso" and something that was greatly appreciated by the local population.
"For those who don't have a car or cash, getting to Wick is an expensive and time-consuming activity, not to mention all the extra miles driven, especially in these winter months," he wrote.
"I was surprised to see that the MIU signs outside the hospital have recently been covered up, as I had hoped the reopening wasn't too far away. It sends a disturbing message to the public, namely the threat of another depressing shutdown, cut, or the withdrawal of a valuable service or however we wish to describe it. "
Councilor Reiss added: "I understand and accept that if the unit is closed the signs should probably be covered and also that recruiting is a serious challenge.
But he stressed that this "would bring much needed good news to the reopening of the MIU as soon as possible". He asked what measures had been taken to recruit staff "beyond standard advertising" and asked for a tentative date for the restart of the service.
A spokesperson for the NHS Highland said: 'The Minor Injury Unit was temporarily closed in March 2020 due to staff shortages and the relocation of part of the team to the Covid Assessment Center in Wick This specialized Covid facility is still in operation and the advanced skills of the team working there are still very much needed.
"We have been actively advertising and trying to recruit for several months but without success. It is not a challenge that is unique to Caithness but it is a challenge across the country.
"We are working hard to re-establish the Rural Support Team that would support MIU overnight. This work continues.
The MIU shutdown is temporary. The ongoing pandemic, along with our staffing issues, has resulted in a longer shutdown than we originally anticipated. However, providing an MIU for the region is part of the plans for Caithness overhaul and that hasn't changed. "
---
Do you want to respond to this article? If yes, click here submit your ideas and they can be published in print.
---