Balfour Beatty preferred for building HMP Highland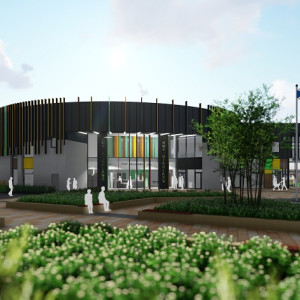 Balfour Beatty has been awarded the contract for the first stage of the Scottish Prison Service (SPS) project to design and build HMP Highland, designed by BakerHicks.
The first new prison in the Scottish Highlands for over a century, HMP Highland will serve the Highlands, Isles and Moray areas, holding up to 200 offenders in purpose-built accommodation units.
Architecturally, the entrance building takes the form of a central rotunda with an integrated family center as a focal point for visitors; Historically, round houses were used by communities not only as homes, but also as places of work and in which communities met. The main building reflects the flow of the River Ness and the colors of the Highland landscape.
The long undulating form of the building across the site means that from street level the building can never be seen in its entirety and is not visibly institutional or guardian in architectural concept or design of the elements facing the public. Internally, the focus has been on providing good design in common areas and providing services for staff, visitors and prisoners that are modern, but also secure, safe and orderly.
Laura James, Scotland Manager at BakerHicks, said the company's considerable experience and expertise in the conservation sector helped shape the design process: "We are proud of our continued work with SPS, helping them achieve their goals of delivering new, best-in-class correctional facilities across the country.
"Our design team has been working on this project since its inception, and it is truly revolutionary in terms of guard design. This new style of prison creates an environment that aids in rehabilitation, while being more inviting for visitors and family members. It is a far cry from the oppressive prison buildings of the past and I am delighted to have the opportunity to see the building develop from its original concept through to construction and completion.
Teresa Medhurst, acting chief executive of the Scottish Prison Service, said: "The investment we have received from the Scottish Government means we can continue to develop a prison system fit for the 21st century. The award of the pre-construction services contract to Balfour Beatty represents a significant step forward in the delivery of HMP Highland.