Brave ziplines raise over £100,000 by taking the Kessock Bridge for Highland Hospice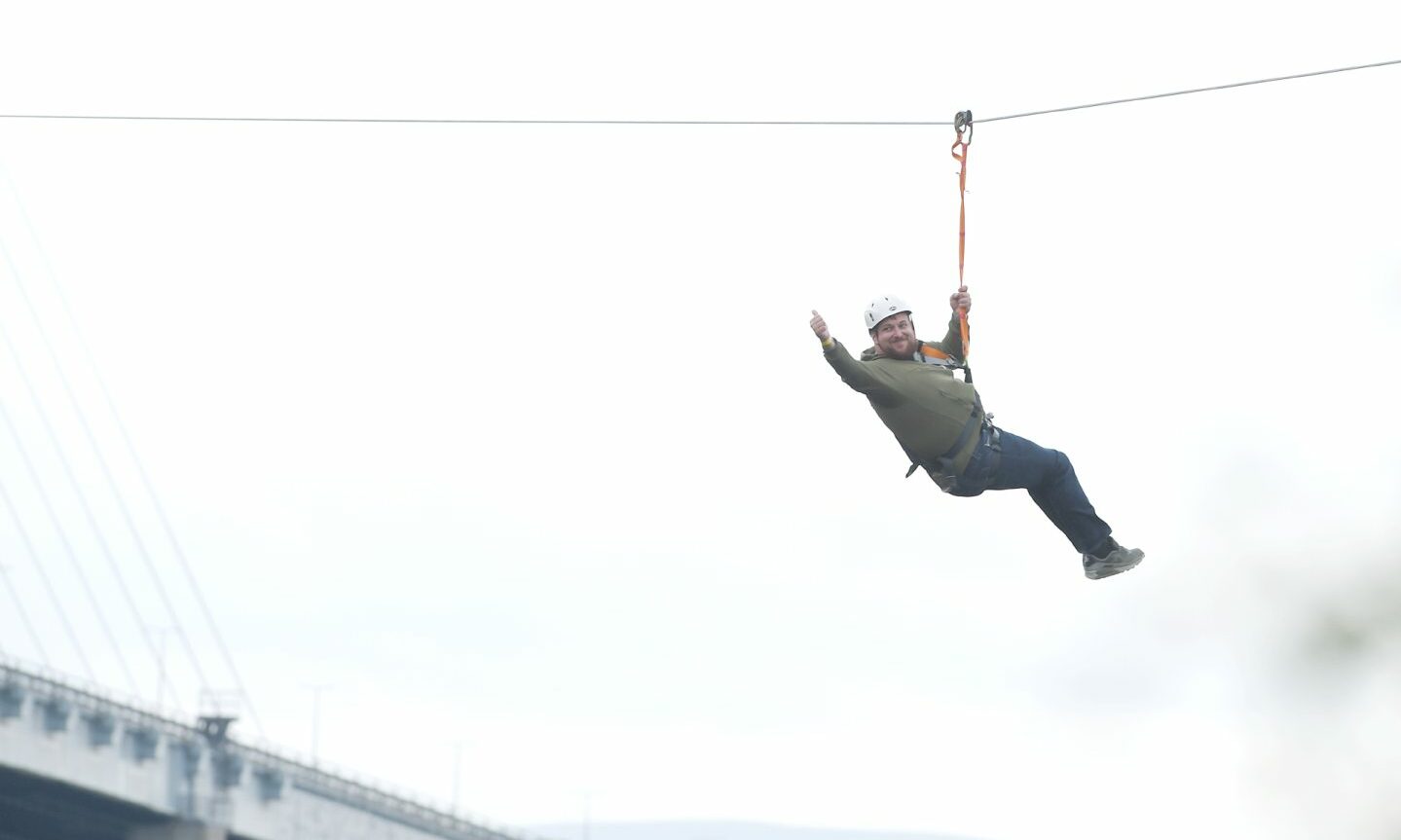 About 500 people crossed the Kessock Bridge on a zipline to raise money for Highland Hospice.
Despite the wind and rain, people between the ages of 12 and 80 conquered their fears, many ziplining for the first time.
More than £100,000 has been raised for the charity as people took up the challenge between Friday and Sunday, with donations continuing to pour in and an official total to be announced in the coming days.
This year's zip line was very special as it celebrated the 35th anniversary of Highland Hospice as well as the 40th anniversary of the bridge itself.
Groups from Raigmore Hospital, Tesco, Bear Scotland and more have taken the plunge, running 1,500 feet on the water in the name of a good cause.
Inclusive event
Emma Nicol, fundraiser at Highland Hospice, was on deck to cheer people on as they crossed the Beauly Firth.
"We had a full mix of weather conditions, but it didn't dampen anyone's spirits," she said.
"It's been a rollercoaster of emotions for people as they come out of the zip, they're proud of themselves for facing their fears."
Highland Hospice ensures that anyone dealing with a life-shortening illness, death or bereavement receives the best possible care and support.
A hospice patient who had the zipline on her to-do list, deaf and blind people, a wheelchair user and a person with a prosthetic leg also took to the skies fearlessly.
Ms Nicol added that the zipline is an inclusive event: "Not everyone can run a marathon for charity, so it's something a lot of people can do. It's an awesome place and a once in a lifetime thing."
This weekend, Highland Hospice also held an auction where the colorful coos of the Great Heilan Coo Trail were offered to the highest bidder.
Individuals and businesses across the region donated up to £5,000 for the coos, raising a further £48,000 for the charity.
Already subscribed? Login
[Brave zipliners raise more than £100,000 taking on Kessock Bridge for Highland Hospice]
[[text]]