Capital roads investment in Dingwall and Seaforth wards agreed – but Highland Council official warns of deteriorating network and concerns over 'fair share' of money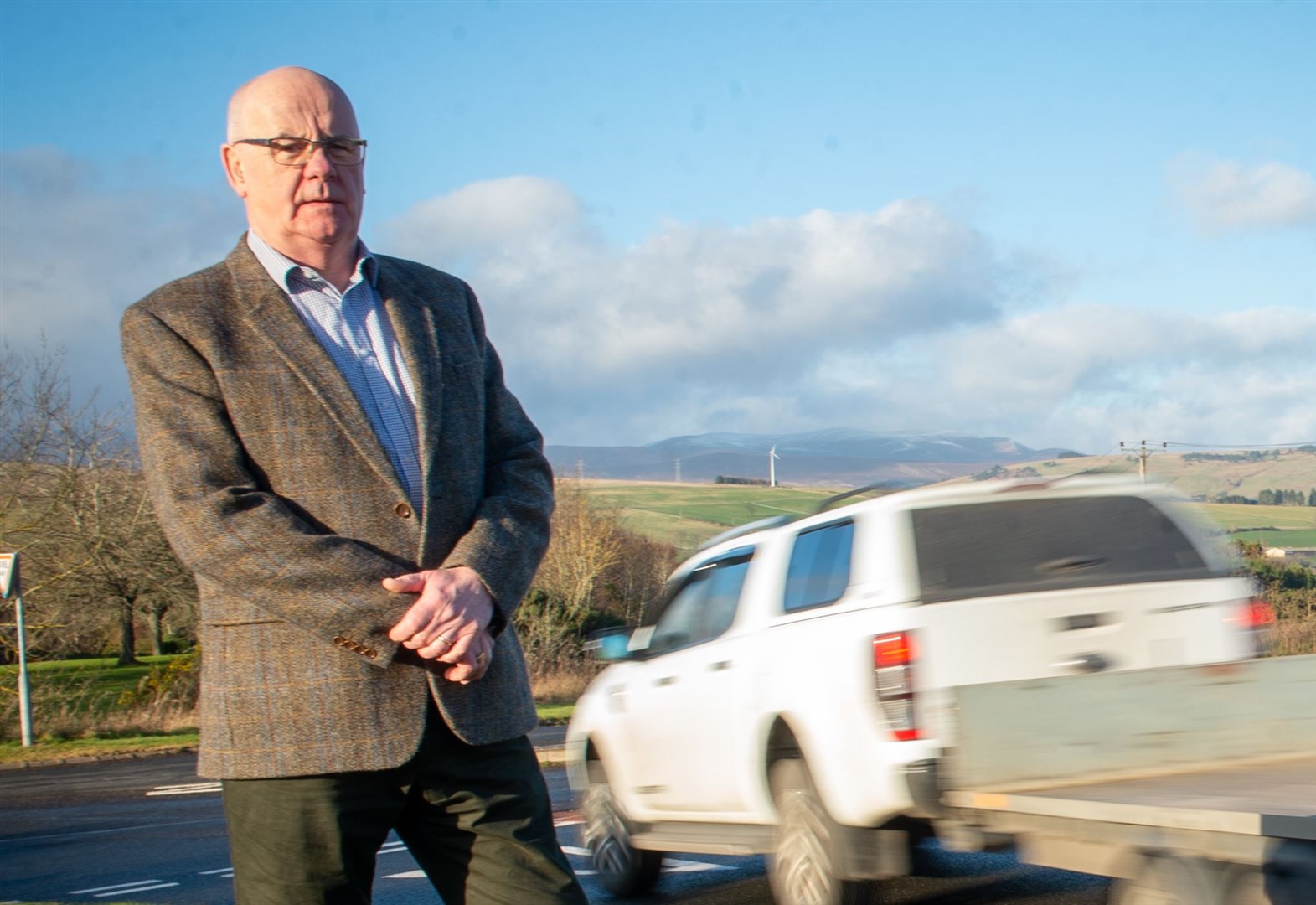 The Dingwall and Seaforth area committee of Highland Council has approved the current capital plan for investment in roads in the ward.
The program will see major works this year on Tulloch Avenue, Docharty Heights and Windsor Square at Conon Bridge, as well as any others that can fit the budget.
Of these, the most disruptive scheme for road users is Tulloch Avenue, which is one of two main thoroughfares from the center of Dingwall to the south of the city.
Road operations manager for Ross and Cromarty, Iain Moncrieff, said no firm date had been chosen but would seek to lessen any inconvenience.
There was a warning from council officials about the expected deterioration of the local network with "corresponding risk to the traveling public".
This is due to road investments across the Highlands not meeting 'steady state' requirements – not letting the roads get worse or better than they are now.
Mr Moncrieff told the committee: 'Deterioration of the entire network will occur with corresponding risk to the traveling public. Damage claims can also be expected to increase as road defects develop.
The roads most likely to be affected by degradation are those in rural areas which are less used but which remain lifelines for many households.
Another concern was raised that since the Ross and Cromarty Committee split into four separate groups, funding has been affected.
Councilor Alister Mackinnon fears Dingwall and Seaforth are not getting their fair share because road funding is awarded based on length and not route business.
"The way funding is allocated is based on the length of the road and for Dingwall and Seaforth we have around eight per cent and that's unfair because our roads in our neighborhoods are really, really well used and a lot more than many others. ," he said.
"I think the allocation formula needs to be reviewed so that we get the right allocation.
"It's good to see Kinnairdie Brae being watched but the reality, as with many of our roads, is that they weren't built to take the big lorries up the sawmill and that's the reality not just in the neighborhood but across the country.
"I'm very happy to see the surface dressing coming back as it seals the road and hopefully prolongs the life of the road."
Cllr Margaret Paterson said: 'I'm just wondering at the bottom of Tulloch Avenue which is also Craig Road – there have been a few crashes close by because it's so bad cars are trying to avoid the huge honeycombs -chicken.
"We may not be able to wait for this because it is the worst I have ever seen."
Mr Moncreiff said: "I would support disaggregating the budgets so that I have one budget for my area or one budget per area instead of splitting Ross and Cromarty's budget into four different areas. It seems more sensible to have one budget per committee area.
---
Do you want to react to this article ? If yes, click here to submit your thoughts and they may be published in print.
---