Fourth Quarter rally sends Highland ahead of Brookland | Sports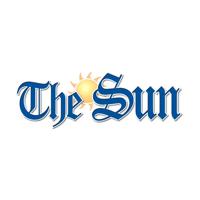 HIGHLAND – Highland rallied to beat Brookland 39-36 in the 4A-3 senior women's basketball on Tuesday.
Brookland led 14-6 after the first quarter, 24-15 at halftime and 31-26 after the third quarter. Stella Parker scored 15 points and Kinsey Clark added 12 for the Lady Bearcats.
Emma Hyslip scored 15 points to lead Highland.
Brookland (10-2, conference 4-0) won the junior girls game 34-32, led by Macy Slater with 14 points and Chloe Rodriguez with 11. Sadie Meyer scored 21 points for Highland.
South side 46, west side 37
JONESBORO – Batesville Southside rallied in the second half to defeat Westside 46-37 in senior women's conference basketball 4A-3.
Olivia Allen scored 19 points and Kamie Jenkins added 13 for the Lady Southerners (15-1, 4-0 conference). Westside (8-6, 3-2) led 21-18 at halftime before Southside rallied to lead 32-30 at the end of the third quarter to claim their 14th straight victory.
Wynne 51, Stuttgart 42
STUTTGART – Wynne opened the 4A-5 conference game on Tuesday with a 51-42 victory in Stuttgart in senior women's basketball. Londyn McDaniel finished with 12 points, five rebounds and four steals to lead the Lady Yellowjackets (8-5, 1-0 conference). Shay Lewis added 11 points and five steals.
Wynne rebounded from a 0-3 in the Beebe tournament which included losses to Rogers Heritage (54-32), Jacksonville (40-33) and Harding Academy (42-36).
Valley View 41, Blytheville 39JONESBORO – Valley View rallied to defeat Blytheville 41-39 in the 4A-3 conference junior girls basketball on Tuesday.
Valley View (10-2, 4-1 4A-3) was behind 14-9 after the first quarter, 22-17 at half-time and 27-24 after the third quarter. Bella Seeman scored 11 points to lead Valley View, Annika Wilbanks adding eight points and five rebounds.
Mikayla Guess scored 16 points and McKenzie Thomas added 13 for Blytheville.
Mammoth Spring 65, Cotter 37MAMMOTH SPRING —Mammoth Spring beat Cotter 65-37 in senior women's basketball on Tuesday.
Brynn Washam scored 17 points for the Lady Bears (17-6).
Mtn. Home 44, MacArthur 28MOUNTAIN HOME —Mountain Home defeated MacArthur 44-28 in Junior Girls basketball on Monday.
Nae Nae Daniels scored 14 points and Alexia Gomez added seven for MacArthur (7-4, conference 0-1). The Lady Cyclones led 10-5 after the first quarter before Mountain Home rallied to lead 15-10 at halftime and 27-20 after the third quarter.
Tuckerman 56, Midland 27
TUCKERMAN – Tuckerman took a 17-point lead in the first quarter on Tuesday and beat Midland 56-27 in the 2A-2 senior women's conference basketball.
Kenadi Gardner and Kenzie Soden each scored 16 points for the Lady Bulldogs, followed by Shanley Williams with 11. Tuckerman (14-8, conference 4-2) led 19-2 after the first quarter, 34-12 at halftime. and 54-24 after the third trimester.
Riverside 53, Walnut Ridge 13WALNUT RIDGE – Lexi Moyer scored 15 points on five 3-pointers on Tuesday as Riverside beat Walnut Ridge 53-13 in senior women's basketball.
Kalli Blocker added 11 points and Hannah Gosa finished with 10 for the Lady Rebels (10-10). Riverside was leading 25-5 at halftime.
Riverside (17-1) won the junior girls game 45-9, led by Brooklyn Berry with 14 points and Katie Ridge with 10.