Imhotep Institute Revels in Philadelphia Trip to Highland Shootout | Boys basketball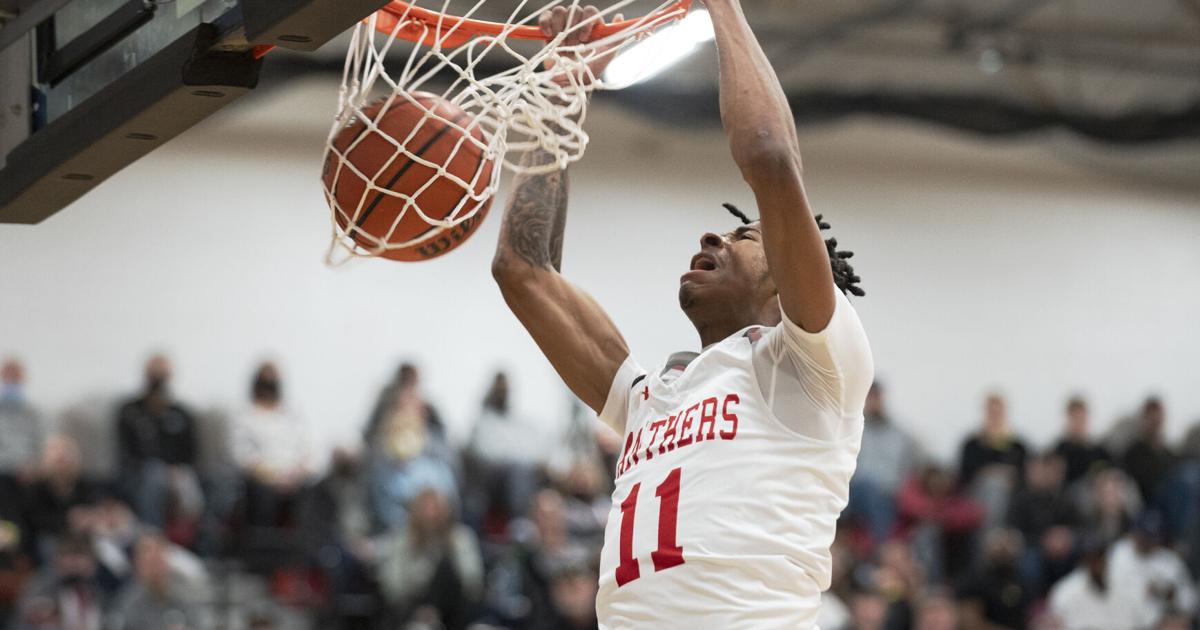 HIGHLAND – Coach Andre Nobel and his Philadelphia-based Imhotep Institute Charter High men's basketball team were eager to attend the Highland Shootout.
The Panthers left Pennsylvania on Friday morning, allowing them to arrive early enough to hold field practice at Highland High.
Nobel praised the organization of the event and reveled in a relentless 51-47 victory over Vashon on Saturday. It was the Wolverines' first loss of the season.
"The people who organize this event are first class," said Nobel. "We travel a lot all over the country. It was one of the best events I have ever attended. It's incredible."
Pennsylvania received snow in the middle of the week, but Nobel said it wasn't enough to cause problems with Imhotep's flight to St. Louis.
"The snow came in, but it wasn't big in Philly, so we got out and it wasn't a problem at all," Nobel said as dozens of young boys began to circle the locker room door Panthers, where star player Justin Edwards was about to step out to sign their autographs.
Edwards, a 6-foot-7-inch junior ranked as the nation's No.7 prospect, has offerings from Ohio State, Virginia, Oklahoma State and Maryland, among others.