Inverness and Highland City-Region Deal report shows construction progress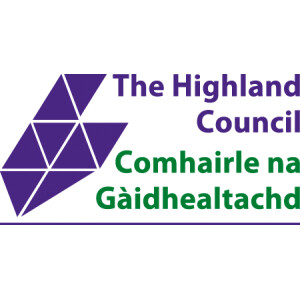 Members of Highland Council's Economy and Infrastructure Committee have noted the significant progress that has been made on the Inverness and Highland City-Region deal despite the challenges posed by the COVID-19 pandemic and Brexit.
The annual report for 2020/21, published on the Highland Council website, illustrates some of the excellent work the agreement has enabled between April 2020 and March 2021.
The pandemic and later Brexit represented seismic events, which affected people's lives, construction and the Deal.
For example, the Science Skills Academy, during a year of restrictions, developed new modules, which were delivered in the outdoor school environment, and sent out comprehensive math and experiment packs that could be delivered by teachers in their bubble.
---
---
The Northern Innovation Hub has provided training, support and collaboration opportunities to over 600 new and small businesses through digital and conferencing technologies.
And despite severe restrictions in the building industry, 282 new affordable homes have been approved in locations across Highland.
In addition, the West Link transformer in Inverness has been completed, which is expected to generate millions for the Highland capital through private investment.
Councilor Ken Gowans, Chairman of Highland Council's Economy and Infrastructure Committee, said: "We are now in year six of the ten-year city-region agreement. The projects have shown tremendous resilience over an unprecedented three-year period, including COVID, Brexit and the current financial crisis.
---
---
"Project deliverables and expenditure have in some cases been slowed down, but the focus remains on delivering benefits and capitalizing on its substantial opportunities and investments, including £135m invested by the Scottish Government. and £53.1 million from the UK Government."
He added: "We recognize the continued demand for housing in Highland and the fact that the agreement has helped approve 282 homes in the area should be warmly welcomed."
Between 2017 and 2018, 58 homes were developed in Inverness, Drumnadrochit, Ullapool, Lochyside and Munlochy. Between 2018 and 2019, 54 homes were developed in Alness (Dalmore and Newfields), Ardersier, Ardgay, Dornoch (Deans Park and Kennedy Road), Inverness and Strathpeffer.
In 2019/20, 93 units were developed at Avoch, Carrbridge, Fort William, Grantown on Spey, Inverness, Aviemore, Fort William and Kingussie. And in 2020/21, 77 units were developed at Drumnadrochit, Dornoch, Inverness, Fort William, Aviemore and Kincraig.
---
---
The main objectives of the agreement remain the following:
Contribute to rebalancing the population with the aim of attracting and/or retaining 1,500 additional young people in the 18-29 age group
Create 1,125 direct jobs and 2,200 additional construction jobs
Helping improve labor market skills to transition to a high-skilled, high-wage economy, adding a further £100m a year to the regional economy
Deliver 6,000 homes over 20 years, 1,600 of which will be affordable
Providing private sector investment of £800m over 20 years in the region. The Inverness and Highland City-Region agreement, emphasizes inclusive growth alongside the main themes of the agreement.
The Inverness and Highland City-Region agreement is made up of 6 partners who coordinate and drive the component projects. These organizations are Highland Council, Highlands and Islands Enterprise, University of the Highlands and Islands, Transport Scotland, Albyn Housing Association Limited and HITRANS.
In terms of expenditure compared to the initial profile (September 2016), expenditure is lower than initially estimated. COVID-19 has impacted the majority of projects and as a result there have been delays in realizing expenditures.
---
---
The Program Management Office and Senior Accountability Officer will review with the Highland Council Finance Officer, to follow up and resolve any significant deviations from plan.
Total expenditure for 2020/21 was £6,348,689; expenditure at the end of this period was £25,810,923 and total government funding was £188,100,000.
A number of projects have been completed including the Inverness West Link project and the Castle Viewpoint project. The Inverness Castle project remains on schedule and on budget, having largely escaped the effects of the pandemic. Other projects that remain on track, despite the COVID-19 pandemic and Brexit.
---