Longs Peak Scottish-Irish Highland Festival September 9-11 | Featured articles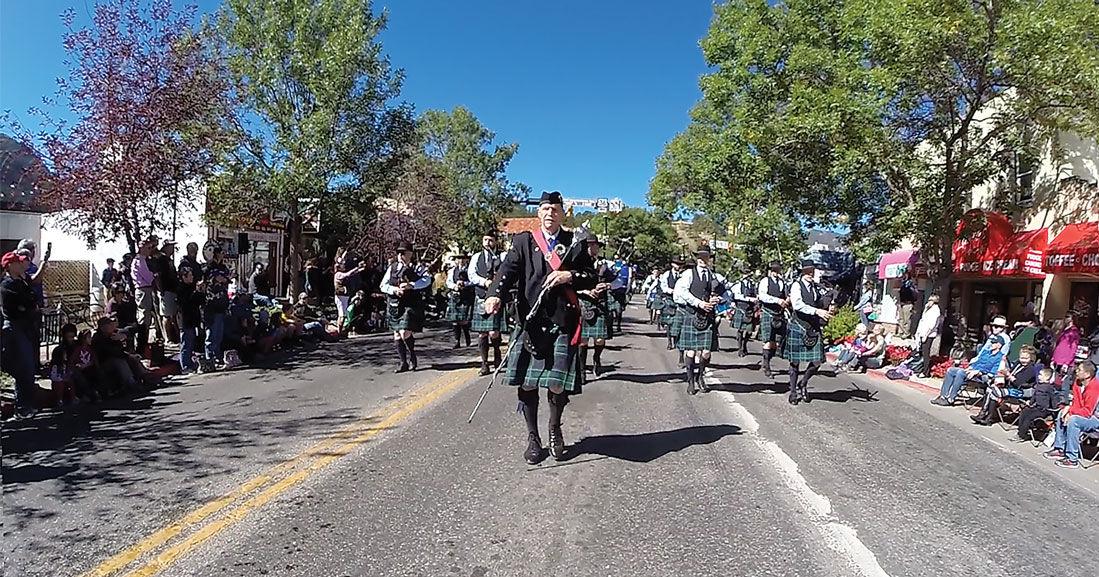 The Longs Peak Scottish-Irish Highland Festival in Estes Park this weekend brings the best Celtic music, Irish and Highland dancing, jousting, show dogs and regional flair to America's 'Celtic Capital' North," Estes Park.
In the early 1970s, Estes Park was like most mountain towns relying on summer tourism and ending on Labor Day weekend. 46 years ago, the festival's founder, Dr. James Durward, a resident of Estes Park, had a vision to extend the fall season to the valley. He started this festival recognizing that September was a great time for people to come to the mountain and with the perfect weather, all it needed was an event. And the Longs Peak Scottish Irish Highland Festival was born. Over the years, this festival has become Estes Park's busiest event.
With live music, a parade, Highland dancing, a pipping contest and plenty of sporting events to attend, the Longs Peak Scottish-Irish Highland Festival is ideal for the whole family. This year's festival takes place Friday through Sunday, September 9-11, 2022 at the Estes Park Fairgrounds and Events Center.
Don't miss the best Celtic parade in North America in downtown Estes Park on Elkhorn Avenue. The parade kicks off at 9:30 a.m. on Saturday, September 10, and will give you an idea of ​​how much fun you'll have at the festival.
With the purchase of your passes you will enjoy Pipe Banding Competitions, Dancing Competitions, Dogs of the British Isles, Living History, Highland Games and Strongman Competition, Highland Livestock and more Again !
The musical entertainment will include:
Steel City Rovers
Albanach:
sir
Chambless & Muse
Ian Gould
Bryne and Kelly
(from Celtic thunder)
Brother Angus
Gobs O'Phun
Scott Jeffers the traveler
Tullamore
The Byrne Brothers
The Brigades
The Longs Peak Scottish Irish Highland Festival has been a September highlight in Estes Park for 46 years. don't miss it!
Tickets are on sale at scotfest.com or at the door. Call 970-586-6308 for more information.